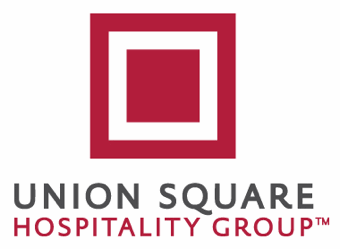 Make a meaningful impact as a Team Member with Daily Provisions!
---
Daily Provisions is seeking a Team Member to be an ambassador for our mission: To be the place in New York City where "Going out, feels like coming home". A Team Member at Daily Provisions will excel at applying empathy to every guest they greet and serve, while ranking their teammate's needs even higher. He/She will be an expert at working with the kitchen to expedite and package the food created while executing the steps of service in order to produce some of the finest cafe provisions found in New York at this fast-paced, multi-faceted, neighborhood cafe.
Service Periods will include breakfast, lunch, and dinner.
Candidate Capabilities
Maintain an understanding of the proper steps of service required of all FOH service positions
Maintain mental athleticism for all relevant tasks with efficiency and grace while maintaining a sense of urgency throughout service.
Strong communication and listening skills to effectively deliver accurate messaging to both guests and all teammates
Have an understanding of all menu items and how each is properly served and/or packaged
Acknowledge and positively engage all guests at the expediting counter while managing guest expectations.
Demonstrate an understanding of enlightened salesmanship and seek opportunities to inform guests about additional offerings (pastry, breads, rotisserie chicken, and other to-go items).
Have a general knowledge and understanding of Department of Health (DOH) food safety standards
Demonstrates warm, welcoming demeanor when interacting with guests and coworkersDerives pleasure from providing hospitality
Commitment to embodying our Family Values of :


Integrity- Doing the right things always- using sound judgment- even when no one is looking
Excellence- Doing what needs to be done, as well as it can possibly be done
Hospitality- Doing all that can be done for others- and more than in expected- in thoughtful ways that let people know you are on their side
Entrepreneurial Spirit- Seeing opportunities others haven't-and creating opportunities others wish they'd thought of first
Ideally, You Also Have:
Excellent Emotional Self Awareness under pressure while maintaining a graceful, warm presence.
Curious Intelligence to continue learning in the position
Open availability and a career mentality
1 year experience in New York City in a food service environment
Daily Provisions will proudly operate under Hospitality Included, USHG's non-tipping pay structure and career progression model. Hospitality Included acts to close the wage disparity between the BOH and FOH, while keeping the FOH whole. Hospitality Included provides a career progression model that activates growth levels within each position, for our team members to advance both financially and professionally.
We are a Values-Driven Company that is committed to creating great work experiences for our people with lots of growth opportunities for advancement.
As an important member of our team, you'll receive:
Full Health, Dental, and Vision insurance
Paid Time Off to support you in having an active life outside of work
Paid Parental Leave (yes! even as an hourly employee!)
Money to spend in our restaurants and a 20% discount (and we've won 28 James Beard awards)
Discounts toward gym memberships, spas, transit passes and hotels – just to name a few…
Matched 401(k) to help you invest in your future- and you can take it with you when you leave
Access to more than 50 Learning and Development programs to support your growth & development
Access to Mentor Programs and Career Development advice to help you navigate your career options with us