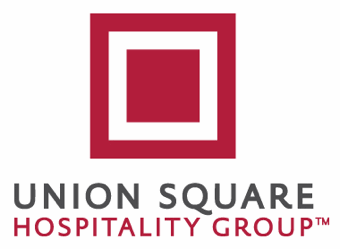 Union Square Hospitality Group is seeking Baristas to join the team at Daily Provisions!
Our Barista must have a strong knowledge of specialty coffee, an appreciation for loose leaf tea preparation, as well as a desire to learn more about and develop their craft. Our Barista must be comfortable working with and maintaining top-of-the-line equipment such as, Synesso MVP Hydra, Mahlkonig EK43 and Nuova Simonelli Clima Pro Grinders. We will serve Forty Weight Coffee, a specialty coffee roasting company based in Ithaca, NY and teas from In Pursuit of Tea.
As a barista at Daily Provisions it is your job to make the guest feel welcome by exuding warmth and genuine hospitality. Our barista must thrive in a high volume environment, while working closely with their co-workers in a team oriented atmosphere. The Barista will also act as a cashier, so must be comfortable handling cash and performing credit transactions. This position actively embodies, inspires, & elevates USHG's Family Values of Hospitality, Excellence, Entrepreneurial Spirit and Integrity.
Candidate Capabilities:
Familiarity with current trends in the specialty coffee and tea industry, i.e. origin profiles, coffee processing methods, proper espresso extraction, single origin espresso, brew ratios, nitro cold brew
Must possess passion for coffee and ability to prepare classic espresso beverages (cappuccinos, macchiatos, cortados etc.)
Must be comfortable dialing in espresso
Must have the ability to pull great shots consistently (you must have pulled a shot within the last three months)
Must have genuine interest in interacting with guests and creating regulars
Ability to create latte art is preferred
Must be comfortable handling cash and credit cards
Derives pleasure from providing hospitality
The Ideal Candidate will possess:
Excellent Emotional Self Awareness under pressure while maintaining a graceful, warm presence.
Curious Intelligence to continue learning in the position
Open availability and a career mentality
Opportunities for career growth within Union Square Hospitality Group
Benefits package includes medical/dental/vision, paid time off, and matching 401K and more!
Access to USHG Career Development Counselling
Access to USHG Learning and Development Training and Enrichment opportunities