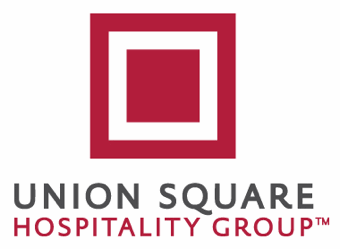 Union Square Hospitality Group is seeking a Business Systems Technician to join the team!
The Business Systems Technician will be a power-user for all systems used in the restaurants. (for example: POS, Reservations, Timekeeping, music, Avero, etc.) They will work directly with the businesses as an IT Liaison to identify the business needs and deliver appropriate solutions to business problems. Develops conceptual level requirements in the analysis phase as well as supports the production environment proactively and by tracking issues through Zen Desk. Responsible for the ongoing systems needs of the user community.
The Business Systems Technician actively embodies the skills that will elevate the core values and mission of the Union Square Hospitality Group.
We are a Values-Driven Company that is committed to creating great work experiences for our people with lots of growth opportunities for advancement.
As an important member of our team, you'll receive:
Full Health, Dental, and Vision insurance
Paid Time Off to support you in having an active life outside of work
Paid Parental Leave (yes! even as an hourly employee!)
Money to spend in our restaurants and a 20% discount (and we've won 28 James Beard awards)
Discounts toward gym memberships, spas, transit passes and hotels – just to name a few…
Matched 401(k) to help you invest in your future- and you can take it with you when you leave
Access to more than 50 Learning and Development programs to support your growth & development
Access to Mentor Programs and Career Development advice to help you navigate your career options with us
Key Responsibilities:
Responsible for the hardware implementation, user support, and configuration of all POS to provide all functionality required to operate in our fine dining restaurants
Assists management in all locations with understanding how to effectively use the POS and any other functionality as needed or implemented to each location
Working technical knowledge of current network protocols, operating systems, and standards, including TCP/IP
Strong knowledge of PCI and compliance as it pertains to all systems
Knowledge of the integration to Property Management System applications at Marta and GPH
Serves as a liaison and project management counterpart while working with application software vendors used by the Company. While working with these vendors, this individual is responsible for functionality analysis, coordinating the development of use case documentation, reviewing design specifications and testing of the delivered releases of the application in our lab
Under the direction of the VP of Technology and Senior Network Engineer, make system changes including servers, desktops, laptops, network connection devices and security applications including the adherence to corporate environment standards
Provides backup support for centrally managed server functions, AD, and all corporate systems. This includes disaster recovery hardware and applications
Responsible for the setup and take-down of seasonal businesses
Proactively re-evaluates software processes and procedures to eliminate obstacles for end users
Anticipate user requirements and makes adjustments to applications as needed
Creates and maintains needed system and user documentation for systems installed
Willingness to learn new technologies with the ever changing landscape
Position requires on-call weekend support once a month
Experience:
Expert knowledge of POS application and hardware experience (install, deploy, configure, etc), including Micros RES 3700
Knowledge of PCI-DSS
Worked in hospitality
Expert Microsoft and PC skills (excellent understanding of Excel, Word, Outlook, etc.)
Basic networking
Multitasking