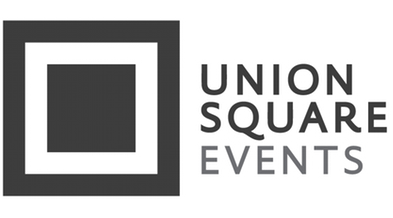 Union Square Events is seeking a General Manager to join our Citi Field Team.
Reports to: Associate Director, Venue Hospitality NYC
The General Manager will oversee the daily and culinary operations of the Union Square Event brands within Citi Field Ballpark. This position is directly responsible for ensuring excellent service and hospitality for guests during each event. This position reports into and works with the Associate Director of Union Square Events to liaise between Aramark and external partners. The General Manager is tasked with the responsibility of building a culture of Enlightened Hospitality, while ensuring the venue remains profitable and delivers on excellent product and service. This is a full-time, high-volume food service position and our ideal candidate is not only enthusiastic, but highly motivated and passionate about hospitality, food and beverage.
Core tasks and key responsibilities:
Management of all Union Square Events concession locations: Shake Shack, Blue Smoke, El Verano Taqueria, Box Frites and Papa Rosso. Specifically focusing on outstanding hospitality, excellence, and operational efficiency of all brands.
Oversee the in-seat and suites operations. Working with our team and partners in Aramark to ensure Union Square Events standards are being met.
Maintain quality control for all concepts with a focus on consistency and strict adherence to production guidelines and expectations set by the Union Square Events culinary operations team.
Ensure that our company's four family values of Excellence, Hospitality, Entrepreneurial Spirit, and Integrity are reflected in the location's culture, both on service and off.
Be a constant representative of our company at Citi Field to ensure that performance is up to USE standards.
Inspire the staff to provide warm, caring, accommodating and knowledgeable service to all guests of the USE Concession concepts.
Work alongside the management team in leading a team of supervisors.
Responsible for maintaining the daily and monthly modules, invoices and inventory in IMS.
Hold employees accountable for effectively completing their position's specific job responsibilities according to USE's service and hospitality standards.
Address employee concerns and problems through coaching and conflict resolution.
Schedule the management and supervisor teams while balancing the needs of the business along with controlling labor costs.
Attend USHG continuing education management classes to ensure professional and cultural education.
As a valued member of our team, your compensation will include the following benefits:
Option to participate in Health, Dental, and Vision insurance
Paid Time Off to support you in having an active life outside of work
Paid Parental Leave
Dining credit and discounts throughout the USHG family of restaurants
401(k) to help you invest in your future
Access to Mentor Programs, Career Development classes, and personalized career advancement support