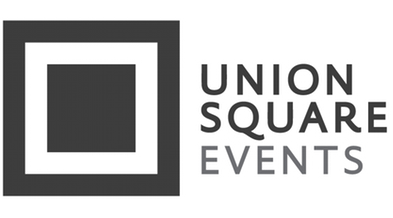 The Culinary Data and Operations Coordinator is responsible for the data management of all products and recipes created for our food service operations as well as the order processing for wholesale business partnerships. The data management includes recipe database entry and management, recipe and 3rd party event binders for operations, and internal spreadsheet tracking. The Culinary Data and Operations Coordinator is expected to work both independently and collaboratively while embodying our family values to ensure accuracy of data entry and outstanding client support.
Core tasks and responsibilities:
Coordinate with R&D team and culinary managers to effectively execute the menu timeline process
Maintain Dropbox database of all recipes and menus.
Serve at the point of contact and communication between the Data Management Team and Culinary Team
Create, update and maintain recipe and menu item templates with information provided by the culinary team
Assist the R&D team with ensuring that all menu items contain the appropriate prep items and associated information
Work with the R&D team to review data to ensure yields are correct
Ensure that photos associated with any recipe or menu item are included on the associated PDF template
Ensure menu item information contains consistent language which aligns with the approved naming conventions for CXP and IMS
Create and maintain recipe binders for all menus produced at the commissary kitchen for CaterXpert/IMS input and for kitchen reference
Process the daily orders placed for the wholesale business.
Serve as the main point of contact for operational and ordering support for wholesale businesses
Enter orders into CaterXpert and IMS on a daily basis
Proactively address order timelines with wholesale clients
Escalate issues with ordering to the Culinary Operations Project Manager
Schedule Courier service as needed for additional deliveries
Provide logistical support to the culinary team.
Ensure all tasting photos provided by the sales team are included with the associated event binder.
Create and maintain 3rd party event binders
Support culinary operations team

Assist with the production of training materials and guides
Assist as needed both in the office, and onsite

Attend the weekly BOH meeting to maintain the agenda and distribute notes
Embodying USHG Family Values

Excellence: Doing what needs to be done as well as it can possibly be done.

I bring my personal best to work for the purpose of helping the team achieve superior results.
I demonstrate a hunger to learn even more about myself, my profession and my world.
I actively solicit feedback to continuously improve and grow.

Entrepreneurial Spirit: Seeing opportunities others haven't, and creating solutions others wish they'd thought of first.

I take risks to continuously innovate and I willingly embrace change.
I add to the dialogue by asking the question "whoever wrote the rule..."
I honor my mistakes as opportunities to grow and humbly share my lessons learned with others to fuel learning and innovation.

Hospitality: Doing all that can be done for others – and more than expected – in thoughtful ways that let people know you are on their side.

I am aware of, and own, how my behaviors impact others and make them feel.
I consistently demonstrate warmth, care and courage to support and strengthen the team.
I create memorable moments of hospitality for all of our stakeholders to power the cycle of Enlightened Hospitality.

Integrity: Doing the right thing, always, using sound judgment, even when no one is looking.

I use my best judgment to do what is fair and right, even when it may not be in my immediate self-interest.
I courageously provide honest feedback to my colleagues to hold them accountable to our standards of excellence and their own growth and development.
I actively build trust with my colleagues and stakeholders, one action at a time.
NOTE: This job description is not intended to be all-inclusive. Employee may perform other related duties as assigned to meet the ongoing needs of Union Square Events.