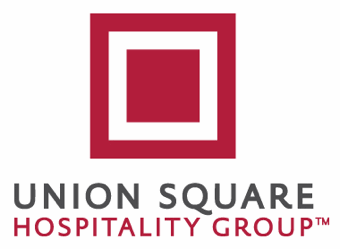 Union Square Events is seeking an Event Services Manager to join the team!
The Event Services Manager is an operations-focused member of the Bay Room team. Their primary responsibilities include planning, production, and administration of events. The Manager will be the main venue contact for clients once a contract has been signed and handed over from the Sales team. They will spearhead the planning process to ensure that the client's vision is successfully executed, which will include coordination with BOH, the operations team, and supervision of FOH employees. This position serves as a company ambassador tasked with maintaining a culture of Enlightened Hospitality and creating an unparalleled experience for guests and teammates.
Key Responsibilities include but are not limited to:
Manage all client communications relating to the production of events on a daily basis, ensuring the highest quality experience for clients is consistently delivered.
Act as main venue point-of-contact and manage all logistics of planning events once contract has been signed and handed over from Sales team

Communicate with client regarding menus, event floorplans, timelines, insurance, permitting, and rental equipment requirements

Arrange for and attend planning site visits, walk-throughs and tastings as needed

Oversee event set-up and service day of as needed

Manage load-in/load-out scheduling
Manage all internal communications relating to the production of events, while meeting weekly deadlines for completion of food, beverage, Bay Room equipment and rental equipment orders.
Create rental equipment orders, and coordinate billing with rental companies and clients

Act as the client's voice to ensure all other departments are fully aware of client expectations to ensure continuity and accuracy of all services, with the goal of creating raves

Create BEOs, Staff Orders, Beverage, Alcohol, Equipment and Disposable Orders, and Invoices, ensuring that weekly deadlines are met

Participate in weekly BEO meetings to review menus, logistics, special requests, VIPs and greater context for upcoming events

Oversee completion and sending of invoices and allocations to Accounting Department.
What You Bring to the Table
Learn more about the Bay Room at www.bayroomnyc.com