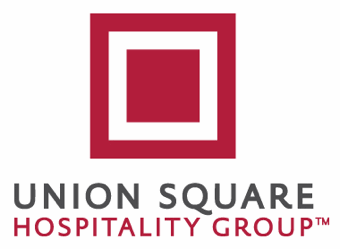 Make a meaningful impact as a Bartender with Maialino!
---
Founded by CEO Danny Meyer with the opening of Union Square Cafe in 1985, Union Square Hospitality Group has created some of New York's most beloved restaurants, cafes, and bars such as Gramercy Tavern, The Modern, Marta and Porchlight to name a few!
Maialino, or "Little Pig" in Italian, is a Roman Style Trattoria within the Gramercy Park Hotel that first opened its doors in November of 2009. Maialino is a true neighborhood trattoria, offering a menu that is reflective of both the tradition of Roman cuisine and the rich culture of modern day New York City. We place an emphasis on seasonal cuisine and source many of the ingredients found on the menu from the local Farmer's Market in Union Square, just a few blocks away. The Bar at Maialino provides exciting cocktails, wine and other beverages to our guests throughout the whole restaurant! Its seats have become a home away from home for many in the neighborhood, greater NYC area as well as guests from around the world staying at the Gramercy Park Hotel.
We are a Values-Driven Company that is committed to creating great work experiences for our people with lots of growth opportunities for advancement.
As an important member of our team, you'll receive:
Full Health, Dental, and Vision insurance
Paid Time Off to support you in having an active life outside of work
Paid Parental Leave (yes! even as an hourly employee!)
Money to spend in our restaurants and a 20% discount (and we've won 28 James Beard awards)
Discounts toward gym memberships, spas, transit passes and hotels – just to name a few…
Matched 401(k) to help you invest in your future
Access to more than 50 Learning and Development programs to support your growth & development
Access to Mentor Programs and Career Development advice to help you navigate your career options with us
What You Bring to the Table
Commitment to embodying our

Family Values

of:

Integrity

- Doing the right things always- using sound judgement- even when no one is looking

Excellence

- Doing what needs to be done, as well as it can possibly be done

Hospitality

- Doing all that can be done for others- and more than is expected- in thoughtful ways that let people know you are on their side

Entrepreneurial Spirit

- Seeing opportunities others haven't- and creating opportunities others wish they'd thought of first

A working knowledge of and the ability to execute recipes for cocktails and house-made ingredients such as syrups.
An advanced understanding of wine, beer. classic cocktails, creative cocktails, mixology principles, and beverage pairing principles
1-2 years restaurant experience in a font of house or bar position
Previous experience with restaurant point-of-sale (POS) systems
A sense of urgency and strong work ethic to coordinate filling all guest orders with seamless service
Strong communication skills to build trusting relationships with peers and guests
The ability to stay positive and calm under pressure
A warm, compassionate, and team-focused approach
Open availability
Ideally, You Also Have:
1-2 years full-service restaurant experience in a Bartending role
A general understanding of the proper steps of service required of all Front of House service positions
Culinary and/or Beverage Degree/Certification(s)
Hospitality Degree/Certification